The Night of Chefs & Ideas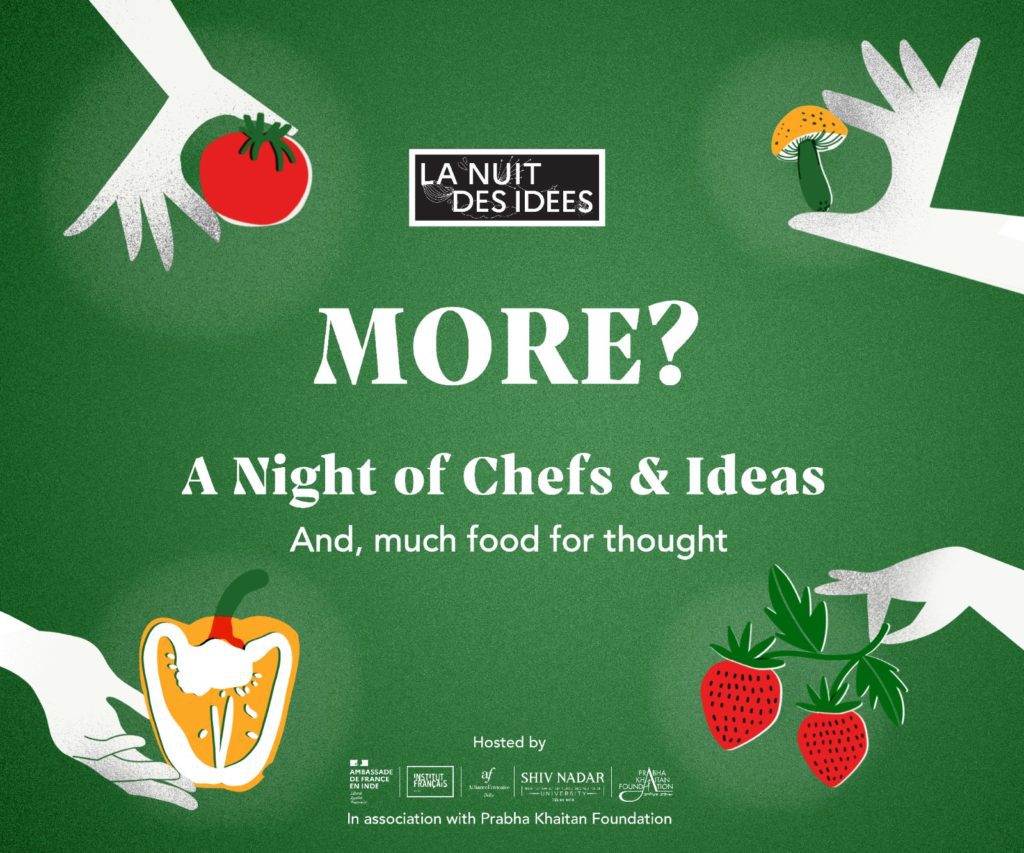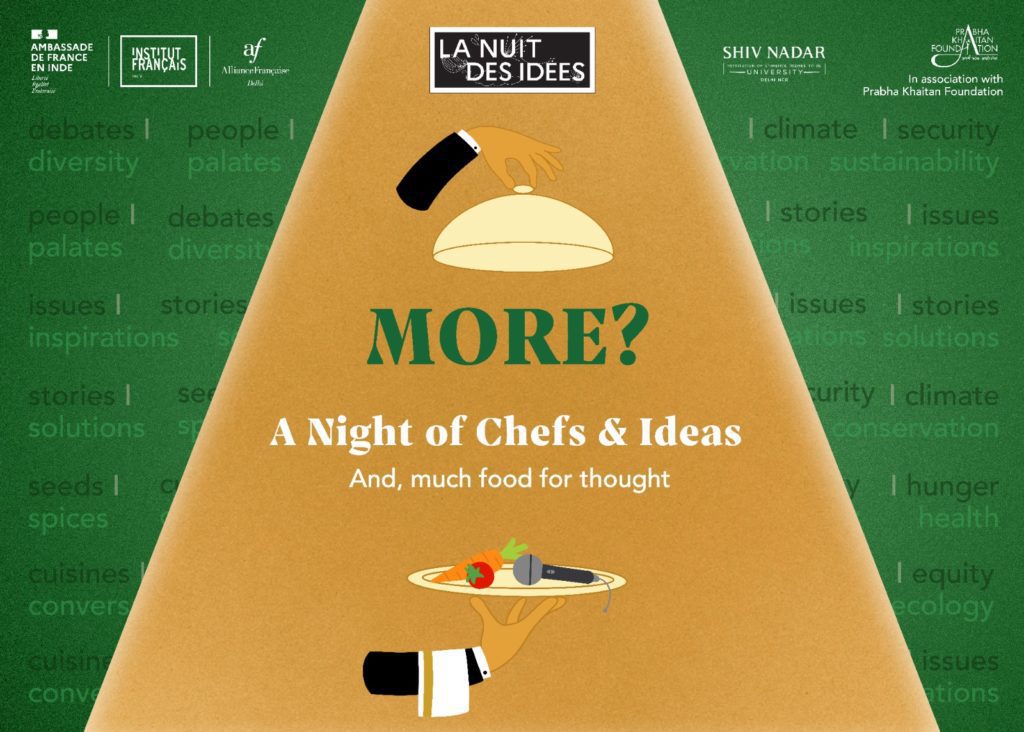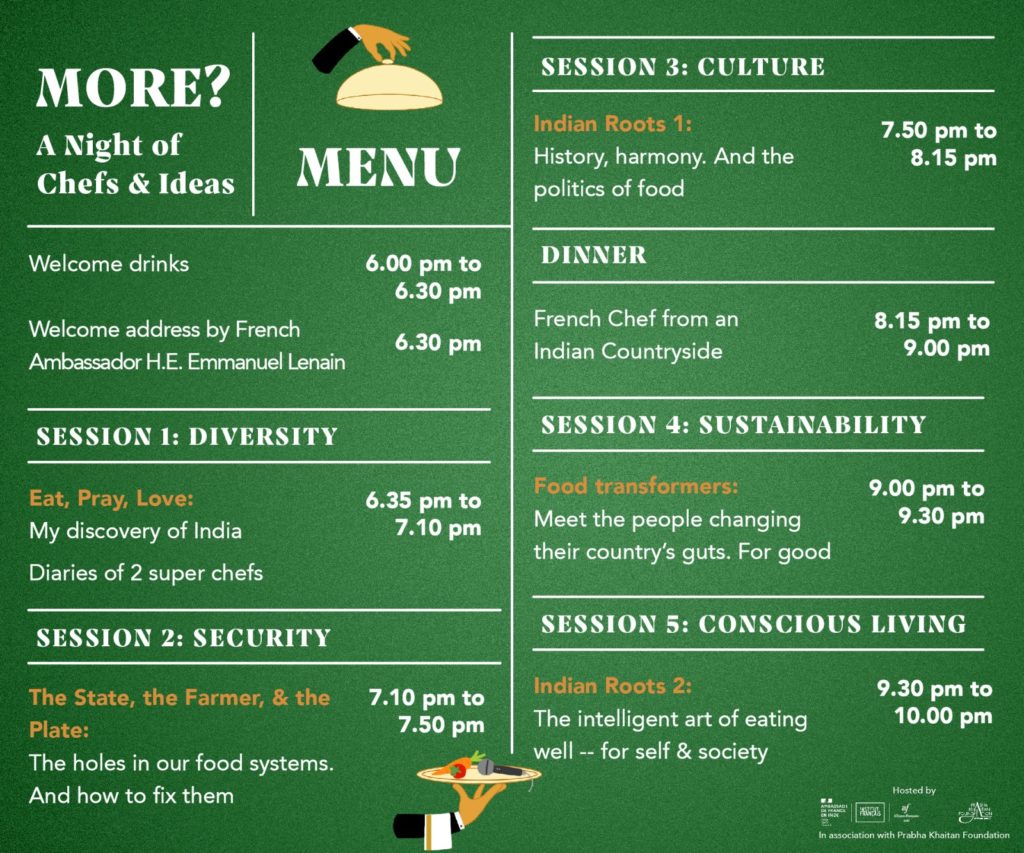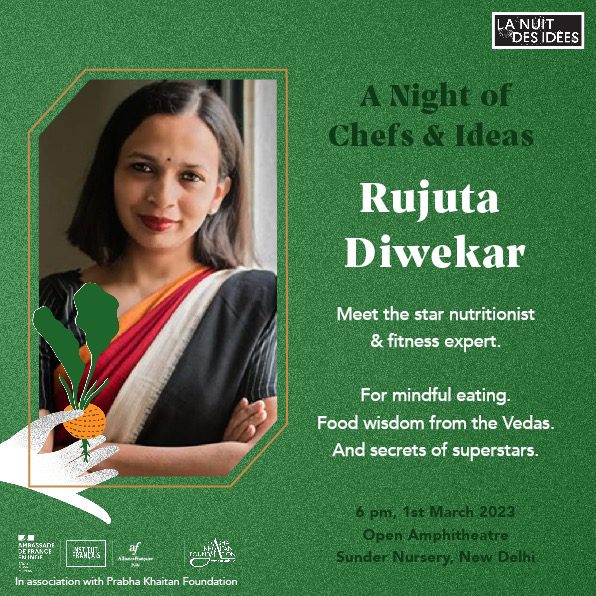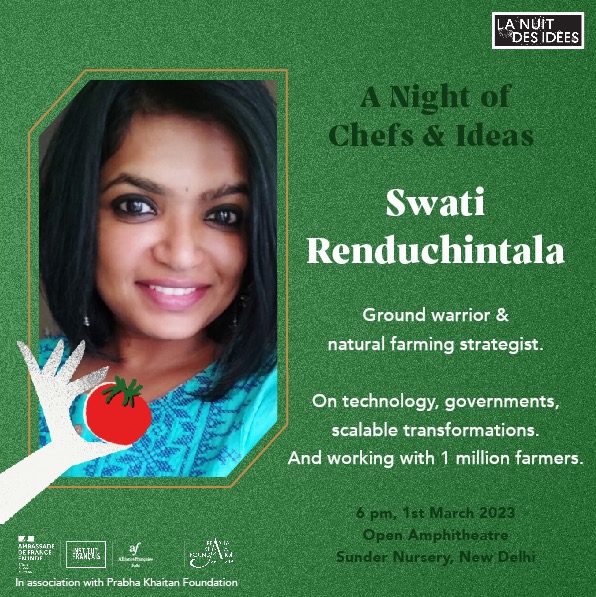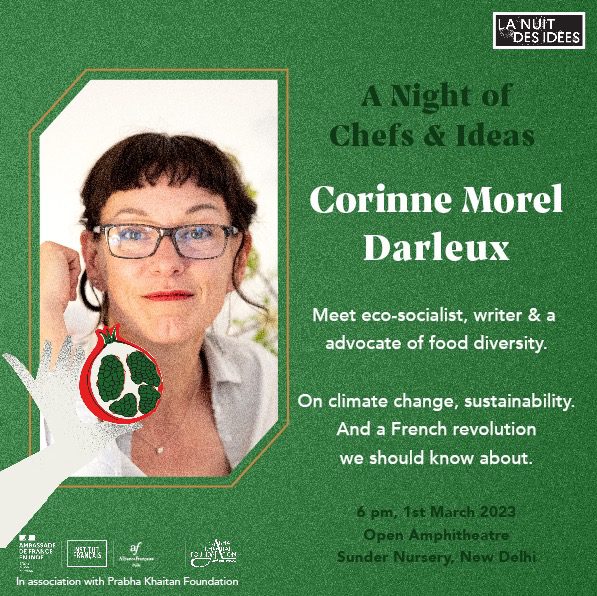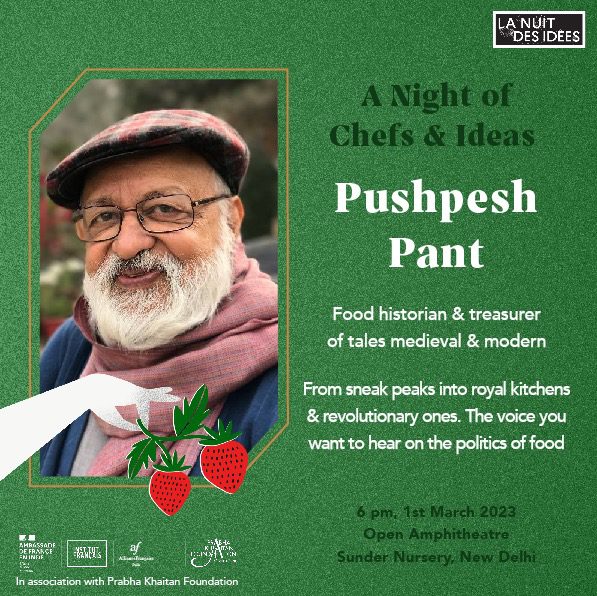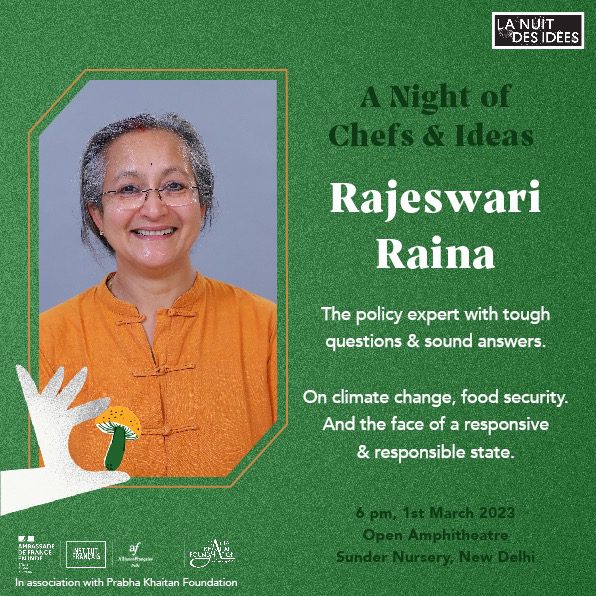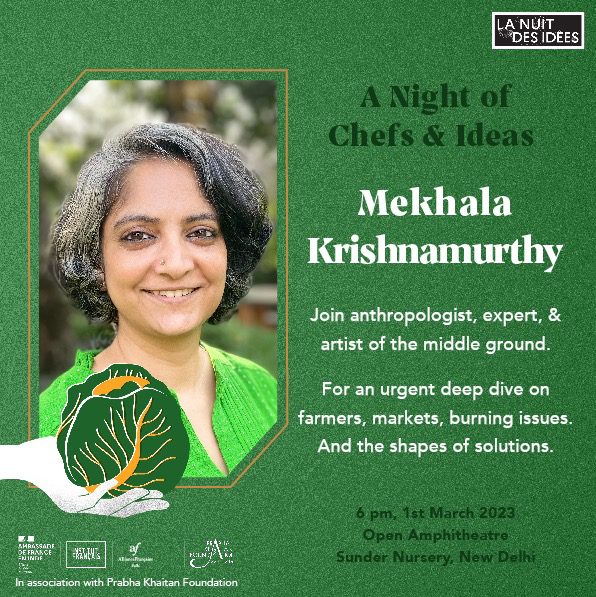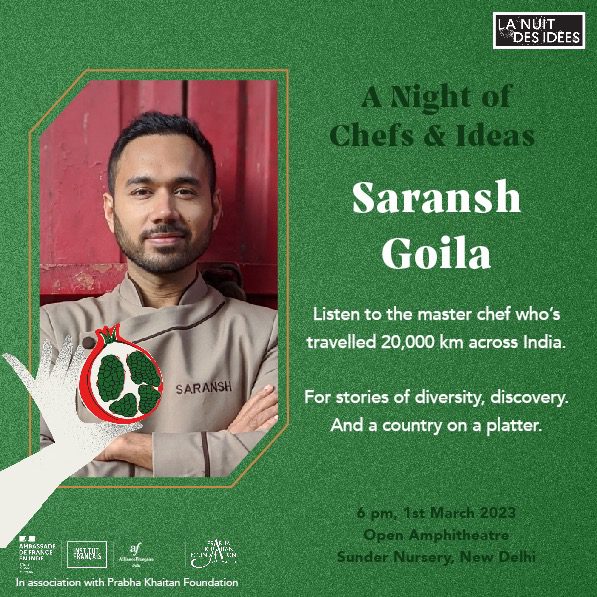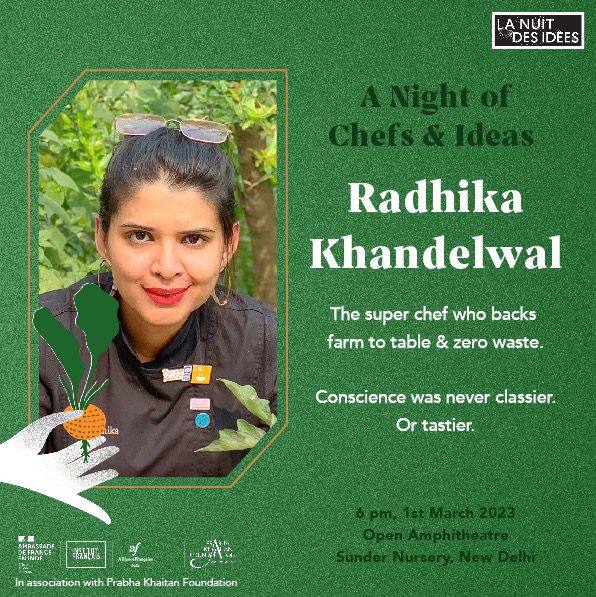 01/03/2023

Locale :

18h00


Paris :

13h30

Sunder Nursery

Inde

English
The Indian edition of the Night of Ideas will be focusing on the crucial, fundamental, and fascinating world of food in all its dimensions: the pleasure, the politics, people, palates, plurality. And the all-important questions of equity, sustainability, and security.
A few facts to indicate the scale of what's at stake: India is the second largest food producer in the world. Almost half of India's 130 billion people, that's close to 700 million people, are engaged in farming. 67% of which are women. Yet, while they feed the country and keep us safe, they add only 18% to the GDP, and
76% of farmers want to give up farming. Women — the spine of all of this — own only 2% of the land.
So how can these inequities be corrected? Are GM crops the route? Or are organics the answer? How can we, as consumers of food, make the food chain more robust? How can Indian agriculture become India's greatest success story?
And what of its rich and diverse cuisines. The exhilarating stories, spices, and history of food in India?
A Night of Chefs & Ideas will bring together the kaleidoscopic story of food in India – with French accents.
Chefs. Experts. Policy makers. Historians. Economists. And practitioners. Come together for a night of creative thinking. Exciting. Riveting. Thought-provoking.
SESSION 1: Diversity
6:35 pm – 7.10 pm
Eat, Pray, Love: My discovery of India. Diaries of 2 super chefs
Radhika Khandelwal : Chef owner, Fig & Maple, Ivy & Bean
Saransh Goila : Chef-owner, Golia Butter Chicken
SESSION 2: Security
7:10 – 7.50 pm
The State, the Farmer, and the Plate: The holes in our food systems. And how to fix them
Ajay Jakhar : Farmer, Policy expert
Mekhala Krishnamurthy : Farm markets expert, Ashoka University, CPR
Rajeswari Raina : Agriculture policy expert, Shiv Nadar University
SESSION 3: Culture
7:50 pm – 8.15 pm
Indian Roots 1: History, harmony. And the politics of food
Pushpesh Pant : Food historian
DINNER
8.15 – 9.00 pm
French Chef from an Indian Countryside
SESSION 4: Sustainability
9:00 pm – 9.30 pm
Food transformers: Meet the people changing their country's guts. For good
Corinne Morel-Darleux : Eco-socialist

Swati Renduchintala : Natural farming strategist
SESSION 5: Conscious Living
9:30 pm – 10.00 pm:
Indian Roots 2: The intelligent art of eating well — for self & society
Rujuta Diwekar : Nutritionist & fitness expert
Prachi Pandit : Nutritionist
Partenaires