We Art Closer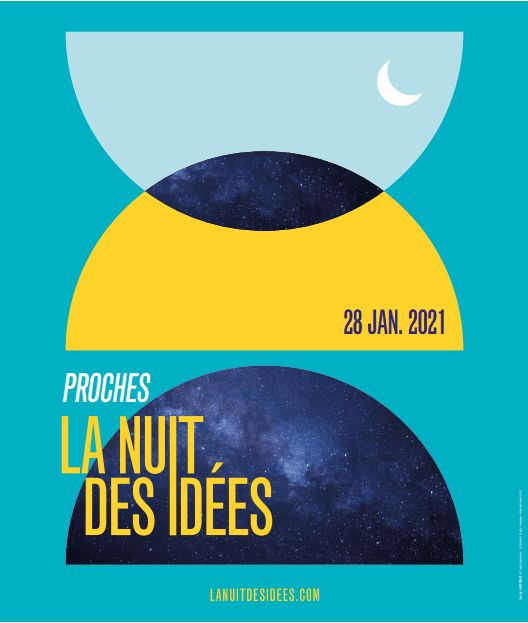 28/01/2021

Locale :

19h00


Paris :

01h00

24 Spadina Road Old Toronto, Toronto, CA

Canada

Anglais / Français
How can ideas, science and the arts bring us closer together in a time of great isolation? How, in the face of the rise of individualisms and nationalisms, of the atomization of community solidarities, of a violent history, an anxiety-provoking present and an uncertain future, dialogue between people, between genders, between cultures, diffuse tensions, to bring down the walls erected on the fault lines, to repair damaged relationships, to create new ones? In the light of the notion of "rapprochement (s)", the night of ideas in Toronto will offer a series of discussions between Canada and France, artistic performances, readings and screenings online from 7 pm onwards.
Guests :
John Ralston Saul, essayist and philosopher;
Wanda Nanibush, Head of Indigenous Collections, Art Gallery of Ontario;
Lou Ann Neel, Head of Indigenous Collections, specialist of repatriation issues, Royal BC museum;
Saskia Cousin, anthropologist, professor at Paris University and researcher on the issue of repatriation;
Kim Thùy, author; 
Clément Baloup, comic book writer;
Gail Lord, President & Co-Founder, Lord Cultural Resources;
Binkady-Emmanuel Hié, Association pour le rayonnement de l'Opéra de Paris;
Gaëtane Verna, Director of the Power Plant Contemporary Art Gallery;
Emelie Chhangur, Director and Curator of the Agnes Etherington Art Centre, Queen's University, Kingston ON; 
Karen Carter, Director of the MacLaren Art Centre, Barrie ON ;
Dalkhafine, visual artist;
Hologramme, producer and composer;
Marshall Pynkoski and Jeannette Lajeunesse, artistic directors of Opéra Atelier; 
Tiffany Fukuma, cultural attaché, French Embassy in Canada;
Douglas Eacho, Assistant Professor at the Centre for Drama, Theatre, and Performance Studies, University of Toronto;
Liz Santoro, choreographer and dancer and Pierre Godard, scientist, founders of Le Principe d'Incertitude Dance company.
Program :
1pm / Keynote
7pm / Conversation – Closer with Literature
8pm / Conversation – Closer with Diversity
9pm / Carte blanche – Closer with Street Art
10pm / Conversation – Closer with Opera
11pm / Conversation – Closer with Dance and Science
Featuring programs (live at 9pm) :
Closer with cinema – Philosophy Meetup Club Toronto
Alliance Francaise Podcast
Partenaires