PLUS MORE BETTER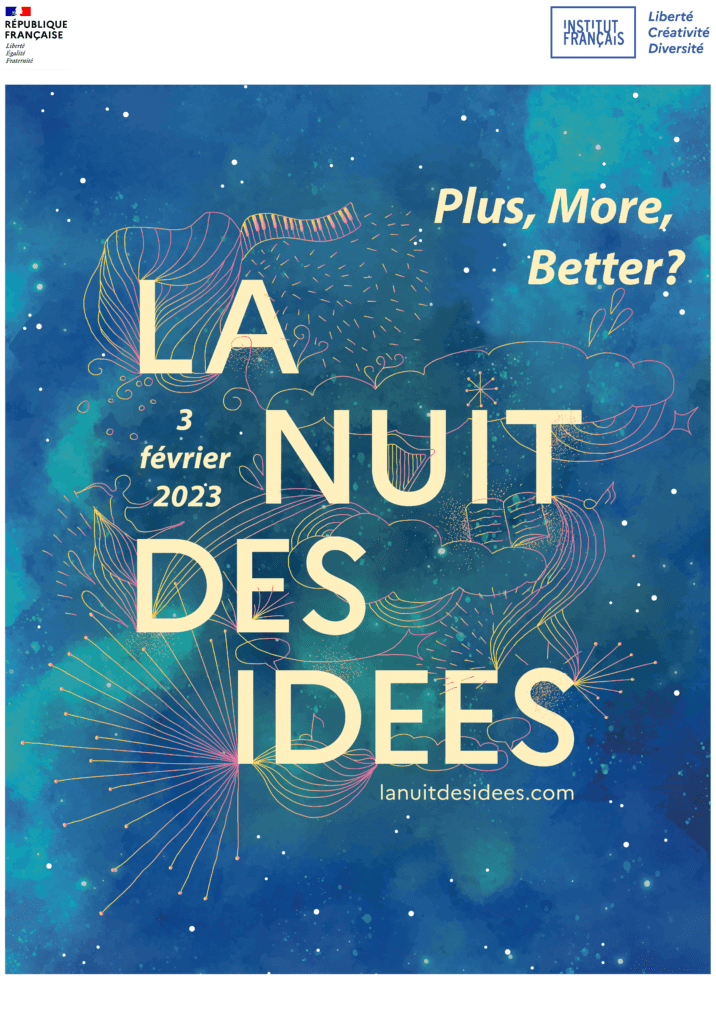 03/02/2023

Locale :

17h15


Paris :

00h15

Canadian Museum for Human Rights

Canada

English
In Manitoba, the 7th edition of Nuit des idées will take place on February 3, 2023, at the Canadian Museum for Human Rights with the theme "Plus, More, Better," with a specific focus on climate change and its impact on migration and agriculture.
« Industrialization and our current consumption patterns are impacting our environment. Our natural environment is already undergoing disturbances and will become less and less habitable. If the land we walk on, the water we sail on, and the air we breathe are no longer suitable for our way of life, then the path of exile to another promised land will arise. Climate change and human migration are intimately linked. Even if the impact of these consequences is global and no one will be spared, there will still be a disparity between the most and least affected countries. »
The event is in English, and we are proposing two discussion panels.
The first, how can the impact of our economy and industry on climate change/influence population migration?
The second will deal with the consequences of those movements and is related to how the receiving countries can produce and feed all these newly arriving persons, discussing sustainable agriculture versus optimized agriculture.
To better understand the issues raised by population growth and global warming, during these conferences, we will try to bring elements of answers to the following non-exhaustive questions:
The origin of climate change and what it is.
What will happen to these migratory populations from the most affected regions to the least affected?
How will the less affected countries welcome the people who are victims of this disruption?
Will they be able to do so?
What kind of agriculture will be needed to meet the vital need of hunger?
With debate #1 focused on the following:
Impact of industries on climate change
Climate changes and consequences or an indigenous person who would speak about its consequences.
Climate changes & population migration
Climates justice rights (potentially a museum curator specializing in climate and human rights issues)
A philosopher to address issues around humanity and ethics.
And debate #2 focused on the following:
Intensive and progressive farming as a solution
A place for sustainable crop and livestock production.
New techniques used in farming (drone, AI….):
Partenaires