The Night of Ideas New Zealand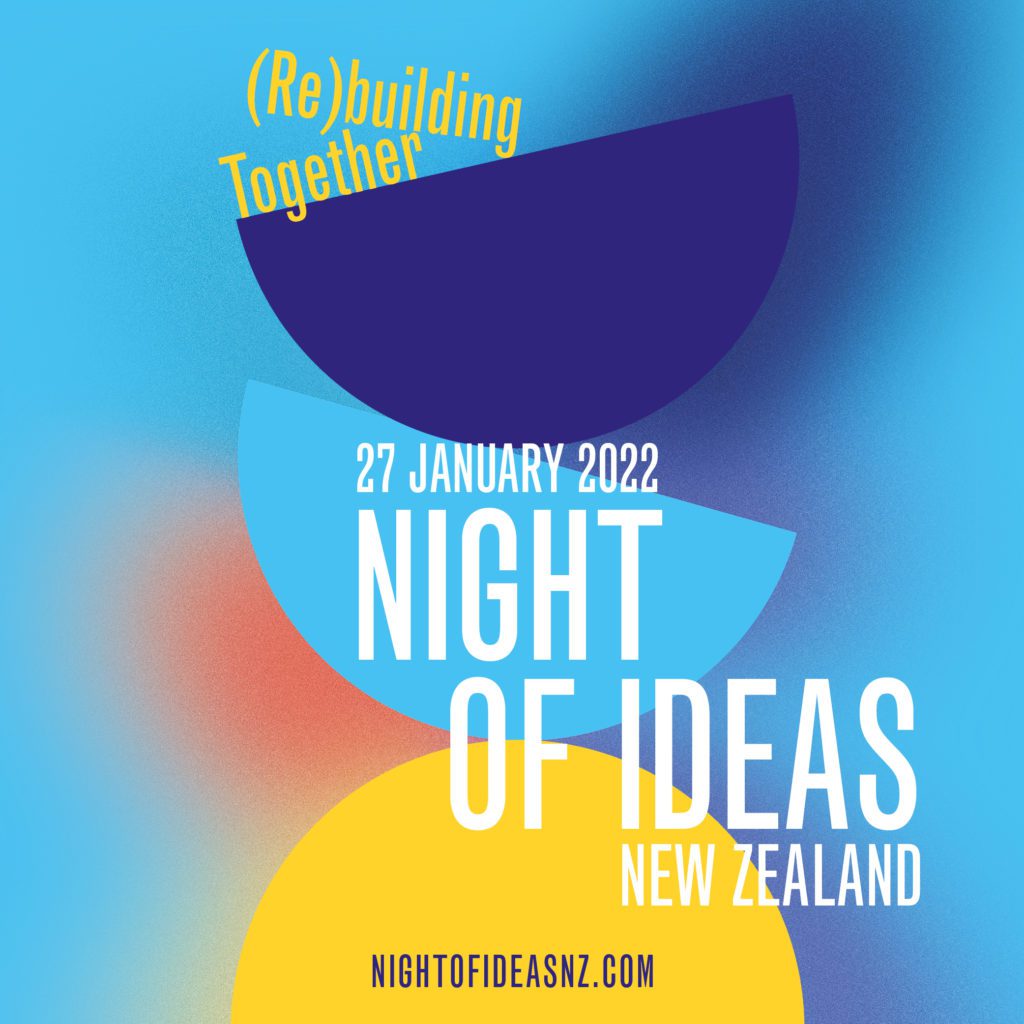 27/01/2022

Locale :

17h00


Paris :

05h00

Online, Wellington, NZ

Nouvelle-Zélande

Anglais / Français
The Night of Ideas of New Zealand, a celebration of thoughts to be held online on the 27th January 2022.
This year event will be an online rendez-vous, to connect with innovative and impacting ideas powered by people engaged in their communities.
(Re)building Together – for this edition, we're exploring the singular resilience of New Zealand society and Pacific nations when faced with modern challenges. Through a collection of short stories presented in the form of video interviews, photographs and written narratives, local change makers share their perspective and help shed some light on current societal and environmental trends.
The Night of Ideas of New Zealand is presented by the Embassy of France in New Zealand, in partnership with Victoria University of Wellington, as part of 'La Nuit des idées', a worldwide initiative of the Institut français Paris.
Partenaires