NIght of Ideas: Closing the Distance | San Francisco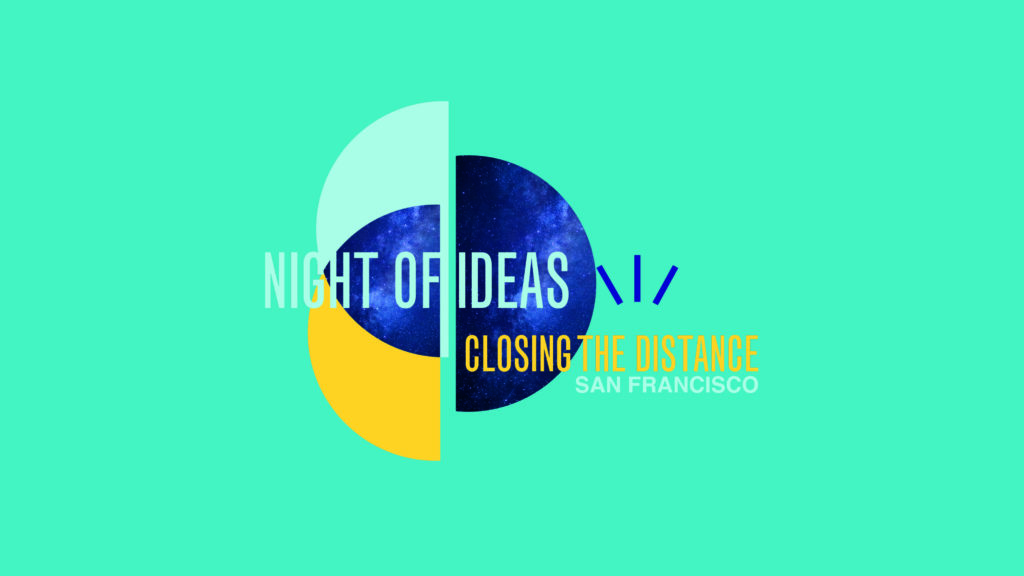 28/01/2021

Locale :

19h00


Paris :

04h00

Online from San Francisco

États-Unis

English / French
While gathering in person is out this year, the local event partners, Villa San Francisco, KQED, SFMOMA, San Francisco Public Library and California Humanities, are reuniting to produce a dynamic two-hour virtual showcase.
For the 2021 Night of Ideas, keynote speakers and performers were asked to meditate on the theme of "closing the distance," an adaptation of the international theme "proche" or "close." The program will present a variety of perspectives on how we can collectively move closer to each other and to a better future by reimagining our civic spaces and society to be more inclusive.
​Viewers can expect to see performances featuring some of the area's iconic scenery and tributes to our artists and essential workers that have kept spirits up during these challenging times.
Partenaires