Night of Ideas: Closing the Distance | Los Angeles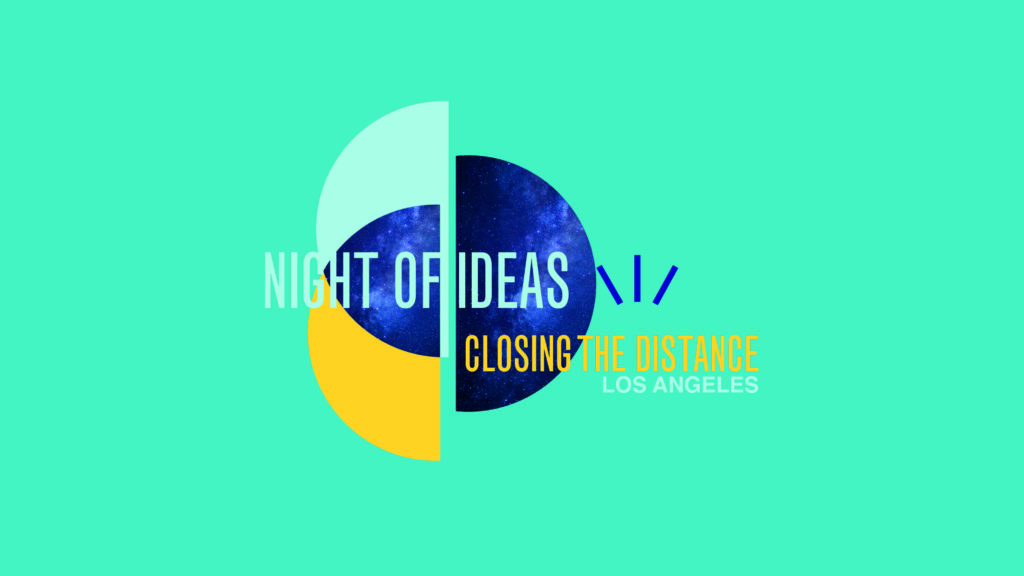 28/01/2021

Locale :

18h00


Paris :

00h00

Online from Los Angeles

États-Unis

English / French
This unprecedented virtual experience will allow audiences from every corner of the country (and the world) to interact with major thinkers and artists, and to participate in philosophical conversations about the most pressing issues of our time. Join Los Angeles for the Night of Ideas:
LA Beyond the Clichés: The New Cultural Capital
Los Angeles as you've never seen it! Discover 5 iconic, yet surprisingly little-known venues outside LA, thanks to the multi award-winning (7 Emmys, 6 Golden Mikes) journalist Patt Morrison. Through amazing footage and exclusive interviews, see how LA manages to bring people together and close the distance!
With:
Milena Acosta
Lori Bettison-Varga
Sandra Jackson-Dumont
Bill Kramer
Joseph Furin
Miguel Ordeñana
Chad Smith
Patt Morrison
Partenaires