Night of Ideas 2021 Australia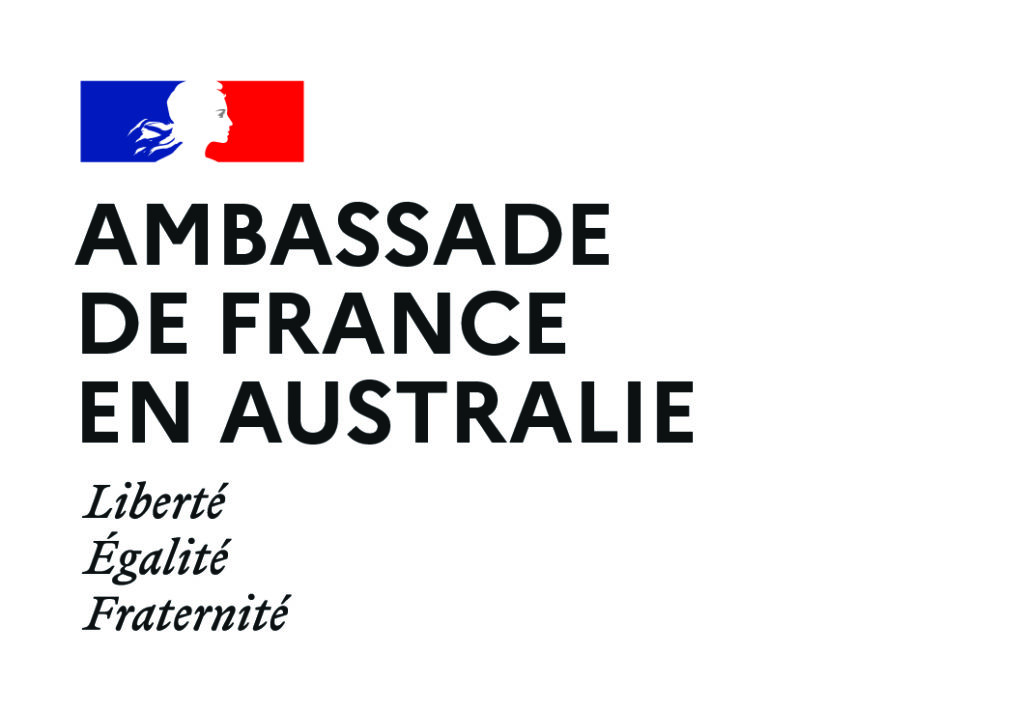 28/01/2021

Locale :

19h00


Paris :

09h00

Museum of Contemporary Art

Australie

english
The Night of Ideas 2021: « Closer"
Founded six years ago in Paris, La Nuit des Idées (The Night of Ideas) has grown into a worldwide event celebrating ideas, arts, culture, science and philosophy.
The 2021 theme is « Closer » and will feature a vibrant, cross-cultural and interdisciplinary conversation. Joining the panel: a famous astronaut, an expert in AI, a psychologist, a young environmental activist, a writer, Médecins Sans Frontières, a First Nation artist, a millennium singer and a choreographer… All sharing what "Closer" means to them from their unique perspectives.
The worldwide launch will take place in Sydney on January 28, at 7pm.
The Night of Ideas will be presented and moderated by Amanda Collinge (from ABC TV's Q&A program) in direct from the rooftop of Sydney's Museum of Contemporary Art.
The show is also being broadcast on ABC Radio National's Big Ideas program.
The Night of Ideas brings an intellectual Parisian flavour to the Museum of Contemporary Art.
The evening is presented and hosted by the French Embassy in Australia.
Rendez-vous à la Nuit des Idées ! Facebook / website : www.nightofideas.info
Thursday January 28 at 7pm, MUSEUM OF CONTEMPORARY ART
Theme " CLOSER" – 2 hours approx. with half hour intermission
5 speakers in presential approx. 8 minutes each .
1 performance live : Lili Alaska
3 Videos:
Poetry lecture- Phrases.
Talk and song  from Electric Fields
Dance Performance- Rosalind Crisp- to close the event.
SCHEDULE
7pm: Opening- Acknowledgment of country and Welcome, introduction by Ambassador Jean Pierre Thebault
7.10pm: Introdution by Amanda Collinge, ABC
7.12pm: Video item – Poetry reading – Phrases by Rimbaud from Paris.
7.20pm: Musical item- Lili Alaska – 16 years-old French Australian singer songwriter performs Phrases "L'amour à la fenêtre" (https://www.triplejunearthed.com/artist/lili-alaska)
7.30pm: Professor Genevieve Bell– futurist and anthropologist, ANU and Director 3Ai Institute- former Boyer Lectures presenter.
Thirty years ago, Professor Genevieve Bell left Australia to study anthropology in America. That journey took her to the heart of Silicon Valley, where she pioneered futurist research at Intel, looking at how different cultures use technology. Now she's home with an urgent conversation about the role of technology in building our future, and what it means to be human, and Australian, in a digital world. And a world struggling with Covid. She says we are now living in a " period that we would call as anthropologists a liminal time – a time between times. A time that's characterised by ambiguity and disorientation. " Where our ability to travel freely and even our very sense of identity has been challenged . An era of societal re-calibration, where we can seek solutions by bringing technology and culture closer .
7.40pm: Sociologist Associate Professor Jean Bogais– https://www.sydney.edu.au/business/about/our-people/academic-staff/jean-bogais.html
Sorbonne educated sociologist, specialist on terrorism, online violence, can talk about increase of extreme violence online during Covid. "Closer" in this context has three dimensions. Two we are familiar with. The "bad": violent extremism; and, the good: activism for a common cause. But the third dimension seldom discussed is that no matter what – good or bad – we are witnessing an existential challenge to our political and economic structures, values and order.
7.50pm: Video Zacharia Fielding from Electric Fields Short item – monologue and song from the desert
PAUSE 20 MIN
8.15pm: Video by Melati Wijsen– 19 years-old Balinese climate change activist- Say No to Plastics – video link from Bali – https://www.weforum.org/agenda/2020/07/melati-wijsen-isabel-youthtopia-environme
+ reaction of an astrologist
8.25pm: Jennifer Tierney, CEO – Médecins Sans Frontières plus MSF psychiatrist . Impact of Covid on humanitarian work , communicating during the pandemic.
8.35pm: Video Claudie Haigneré– French doctor and politician, former Astronaut and first French woman to travel in space. – short video – closest confines. https://www.youtube.com/watch?v=b5f_sSXBi7k8.45 Performance- Dance by Rosalind Crisp- to close the event.
9pm: End of the event