Language Games: Immanent and Designative Philosophies of Absurdity (screening + discussion)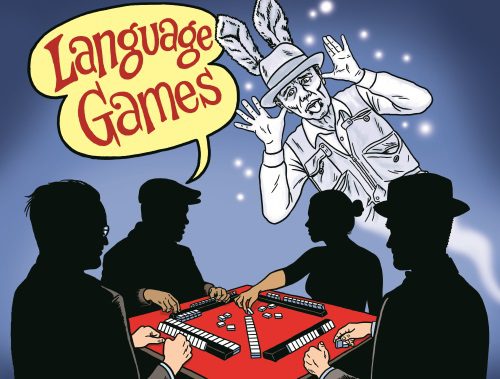 28/01/2021

Locale :

15h00


Paris :

21h00

Peculiar Works Project 595 Broadway, Fl. 2, New York, US

États-Unis

English
Following a 15-minute screening of the short film, Language Games, its writer engages two speakers from the worlds of language and philosophy in a thoughtful throw-down beyond words.
Triggered by Absurdist traditions and techniques in the film, the playwright, Barbara Yoshida, will moderate a discussion with an editor of an online zine who has a double major in fine arts and philosophy, and a Doctor of Philosophy and author who has explored the nature of meaning by putting Benjamin in dialogue with Wittgenstein, as they consider contemporary applications for the philosophy of language.
The film views the opacity of some philosophical tenets through the lens of absurdity, providing a jumping off point for the discussion to follow. In under an hour, we'll pull on the theatrical threads of language, take a linguistic dive into the absurd, and examine language as reflected in philosophical theory.
From three sides of the same triangle, theater-language-philosophy, these creative minds may find themselves, along with the audience, engaged in their own language games.