French Cinema – Gloria Mundi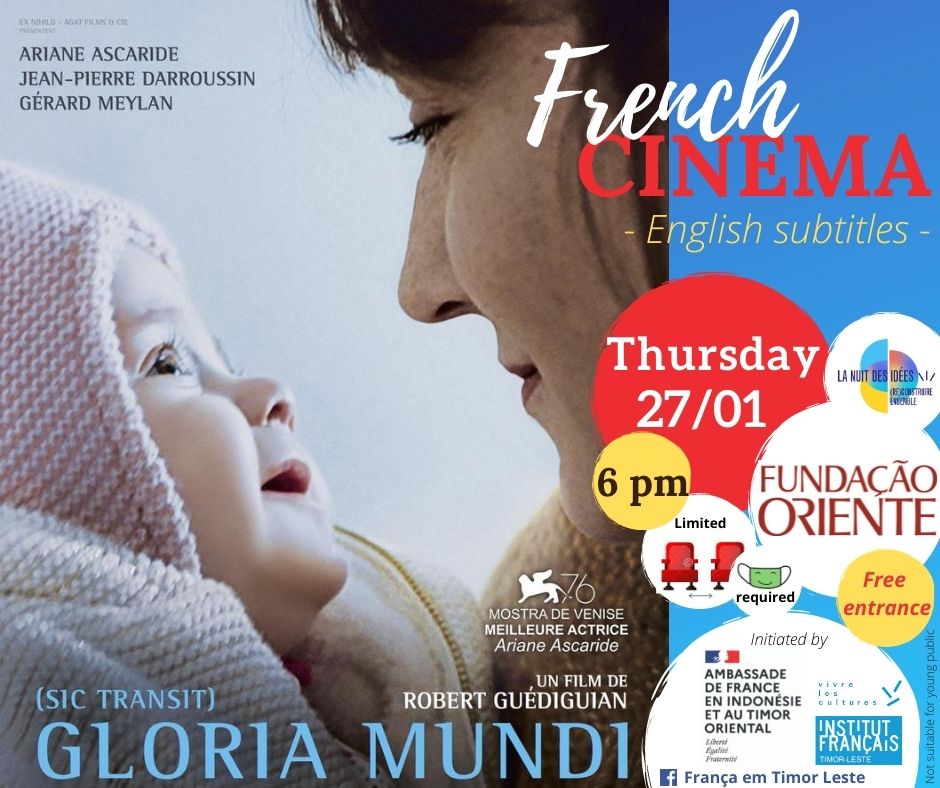 27/01/2022

Locale :

18h00


Paris :

10h00

Fundacao Oriente rua Jose Maria Marques 78, Dili, TL

Timor oriental

French / English
Cinema screenings remain rare and expensive in Timor Leste but are an excellent tool for generating dialogue and social change.
The French cooperation Attaché, Estelle Duluc, will introduce a French movie drama, Gloria Mundi by Robert Guédigian, to look closer at our family ties and challenge them.
The Embassy of France to Timor Leste – French Cooperation office in Dili organise this movie screening in partnership with Fundaçao Oriente in timor Leste.