Driving forces behind vaccine development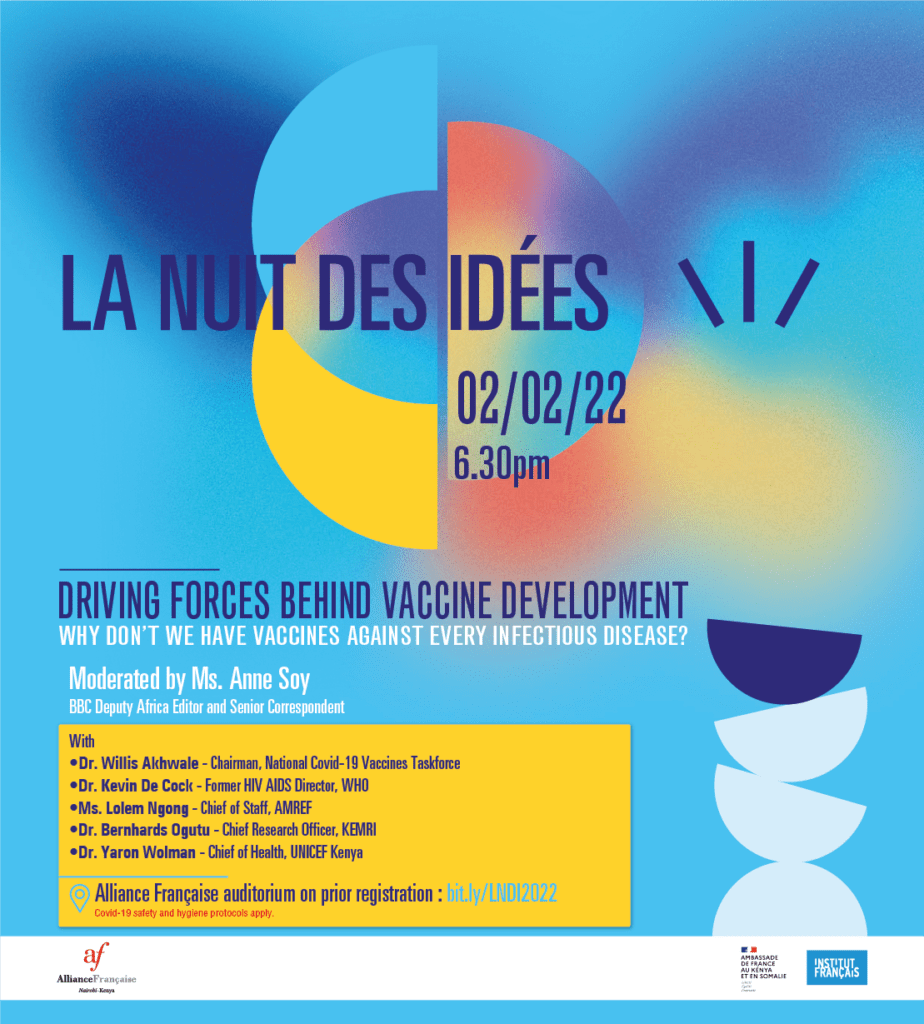 27/01/2022

Locale :

18h30


Paris :

16h30

Alliance française de Nairobi Nairobi Central LOITA ALLIANCE FRANCAISE BLDG, Nairobi, KE

Kenya

English
Our panelists for debate were:
Dr. Willis Akhwale – Chairman, National Covid-19 Vaccines Taskforce
Dr. Kevin De Cock – Former HIV QIDS Director, WHO
Ms. Lolem Ngong – Chief of Staff, AMREF
Dr. Bernhards Ogutu – Chief Research Officer, KEMRI
Dr. Yaron Wolmann – Chief of Health, UNICEF Kenya
And it was animated by Ann Soy, BBC's correspondent in Kenya.
Each panelist did an introduction where they explained their point of view on the subject. These introductions were followed by a debate.