Cross-Border Dialogue Mexico (Monterrey) – United States (Texas): Borders that bring us closer, Borders that unite us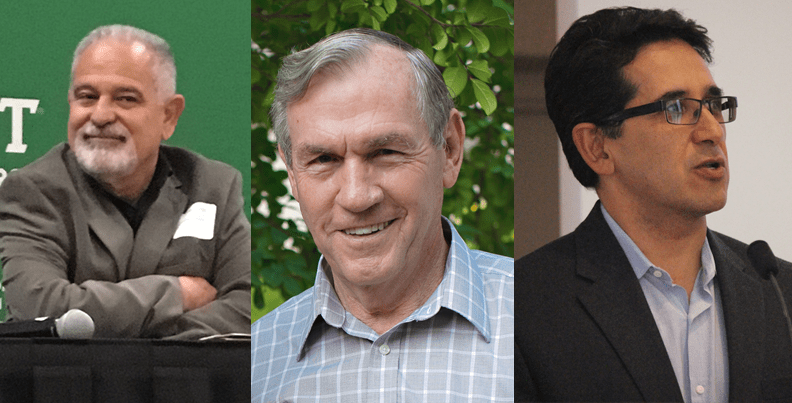 28/01/2021

Locale :

00h00


Paris :

00h00

Bureau de l'Ambassade de France à Monterrey virtual event, Monterrey, MX

Mexique

Spanish / English and French subtitles
– Presentation –
The dialogue addresses the issue of closeness, proximity and the ways in which human societies interact with each other through commercial exchange, migratory dynamics, and culture. The discussion focuses on the Northeastern border of Mexico and Texas as a space of union and not just a space of division. Whereas borders are generally thought of as spaces in dispute and conflicts that encapsulate and separate countries, borders also mean contiguity, and contiguity very often produces interaction. This is especially the case of the border along the Mexican states of Tamaulipas, Coahuila and Nuevo León, and the state of Texas.
– Speakers –
Victor Zuniga is professor of sociology at Tecnológico de Monterrey. He is a tier 3 member of Mexico's Sistema Nacional de Investigadores, Revista TRACE chief editor, and was awarded the 2018 AERA's Division G Henry T. Trueba Award for Research Leading to the Transformation of the Social Contexts of Education.
Chad Richardson is Emeritus Professor of Sociology and Anthropology at the University of Texas-Rio Grande Valley. He initiated and directed the Center for International Studies (1988-1993) and served as Department of Sociology director from 2007 to 2010. His primary specialty is the study of the Rio Grande/Rio Bravo border.
Rubén Hernández-León is Professor of Sociology at UCLA and Director of the Center for Mexican Studies. His research focuses on new developments of Mexico-U.S. migration and the role of the migration industry in international migration. He is the International Migration Section of the American Sociological Association Immediate Past Chair.
Partenaires