Bringing French language schools in Russia and Russian language schools in France closer to each other.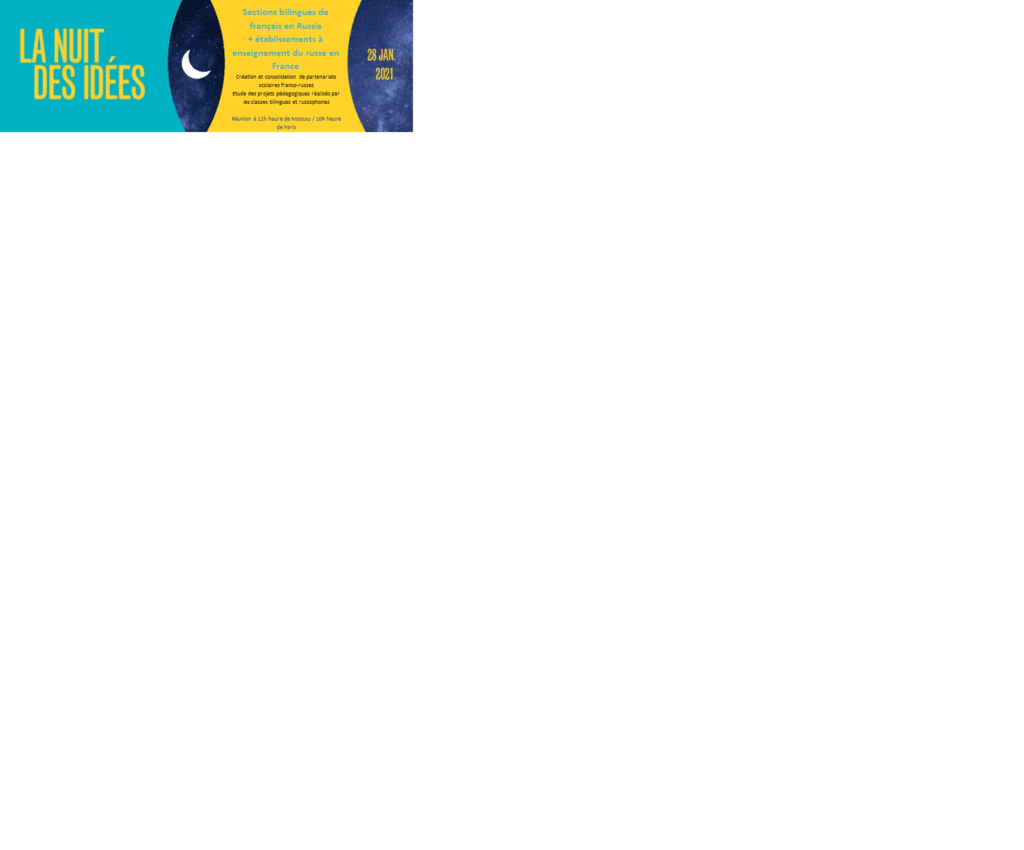 28/01/2021

Local:

12:00


Paris:

10:00 am

In distance, via Zoom French Institute of Russia, Moscow, UK

Russia

French/Russian (if applicable): interpretation will be provided
The Night of Ideas 2021 in Russia is also an opportunity for the bilingual French-speaking sections established in 25 Russian schools to consolidate or create a partnership with French schools where Russian is taught, among the 170 that teach Russian in France. On January 28th, a meeting will be held (by distance) bringing together these 25 bilingual sections and 25 French schools. For some of them, a pedagogical project has been built and will be presented: the most original projects will be rewarded and published on our social networks. For others, the meeting will be an opportunity to get to know each other and to establish a lasting partnership for the future. Pedagogical projects can be developed and, as soon as the better days return, school exchanges can start. Bilingual sections and French schools teaching Russian will thus be much closer. This project, piloted by IfR, is supported by the French Ministry of Education, Youth and Sports as well as by the Dialogue du Trianon and the French Institute (Paris).