Rebuilding together through dance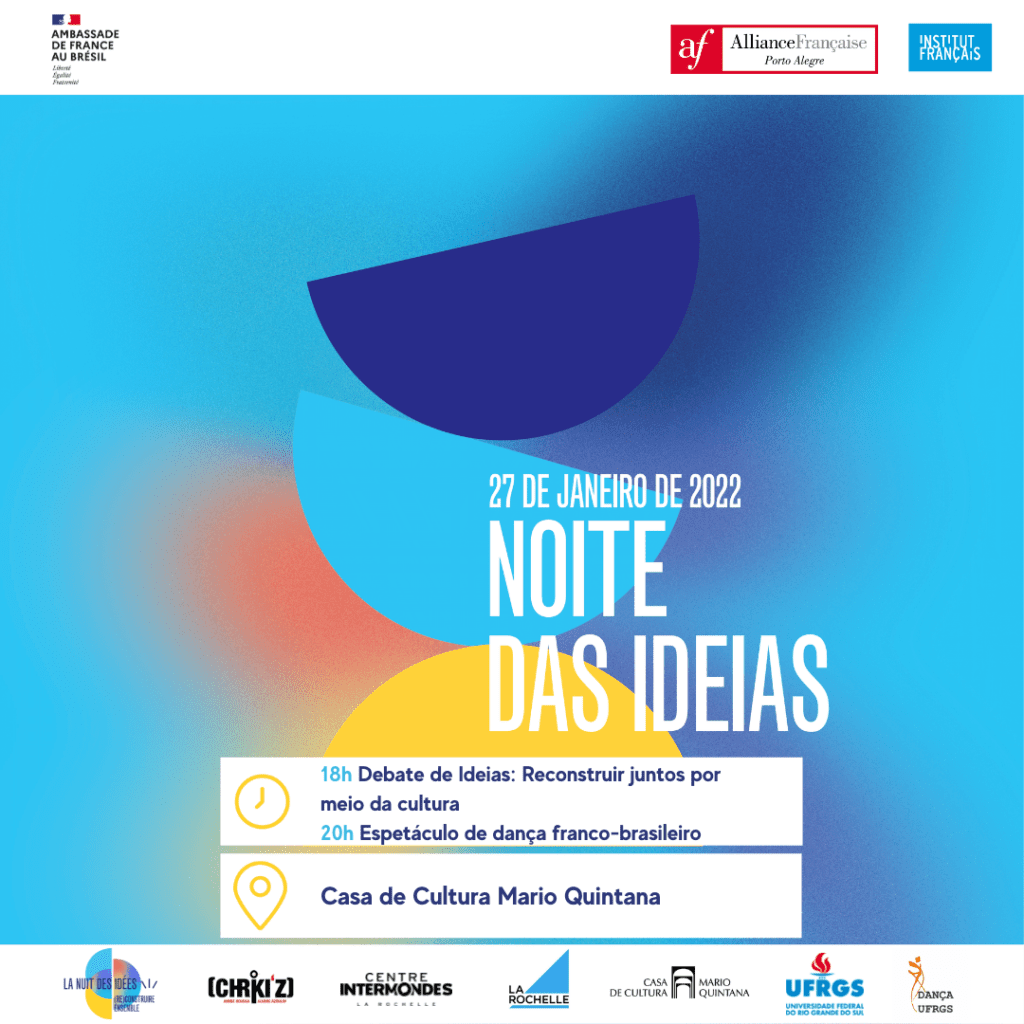 27/01/2022

Local:

18h00


Paris:

22h00

Casa da Cultura Mario Quintana Casa da Cultura Mario Quintana, Porto Alegre, BR

Brazil

Portuguese
A tribute to Hip-Hop cultures, the second consecutive edition of the Night of Ideas in Porto Alegre will be held at the Casa da Cultura Mario Quintana, a well-known venue in Porto Alegre and managed by the Secretariat of Culture of the State of Rio Grande do Sul.) This project is the result of an international collaboration between the Alliance française de Porto Alegre, the prestigious Casa da Cultura Mario Quintana (CCMQ), the Associação da Cultura de Hip Hop de Esteio, the dance company Chriki'Z from La Rochelle and the city council of La Rochelle.
Built around the idea of doing together to build the future, this evening will feature a hip hop dance performance co-created by the French company Chriki'Z and dancers from the Association of Hip Hop Culture of Esteio, as well as different round tables around connection, community and inclusion through art and more specifically through dance.
Guests:
- Rafa Rafuagi, rapper and cultural activist. Director of the Hip Hop Cultural Association Esteio, which is leading the project of the first museum on Hip Hop cultures in Latin America;
- Amina Boussa, artistic director and choreographer of the Compagnie Chriki'Z in La Rochelle;
- Diego Groisman, new director of the Mario Quintana Cultural Centre.