(Re)building together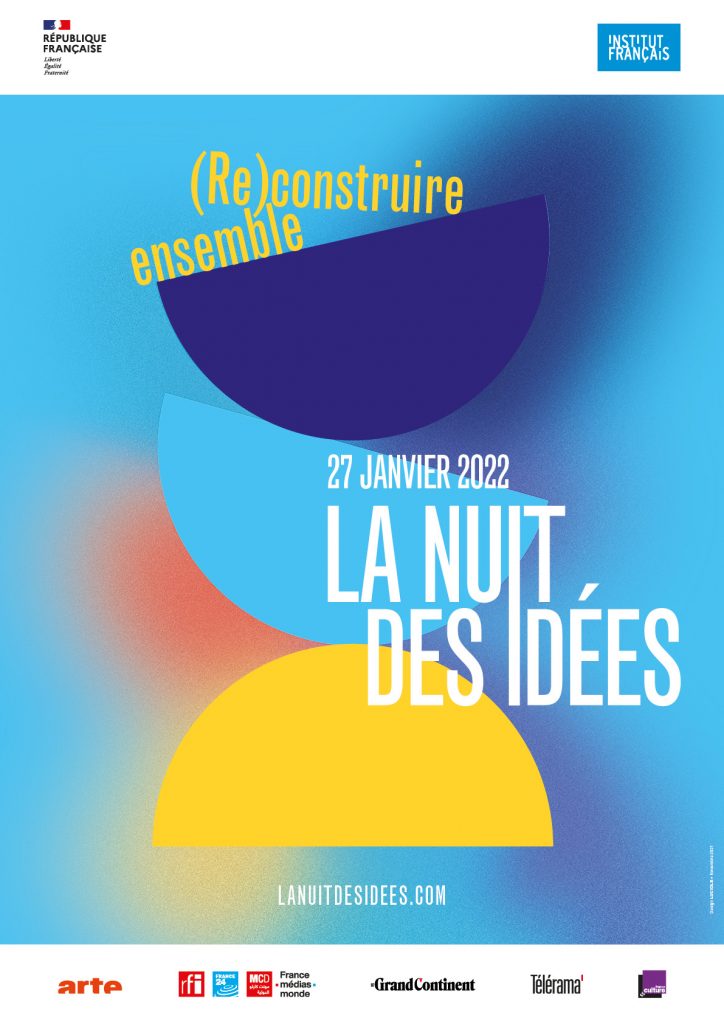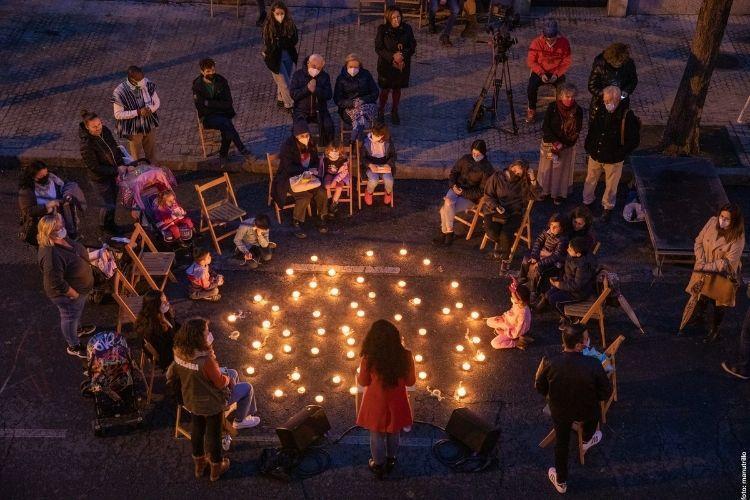 28/01/2022

Local:

6:00 pm


Paris:

6:00 pm

C. Becas, S/N, 41002 Sevilla Espacio Santa Clara, Sevilla, ES

Spain

French / español
Desde el Institut français de España en Sevilla, les invitamos a celebrar la edición 2022 de la Noche de las ideas, una cita anual que nos propone el Institut français de París y que se inscribirá en el marco de la Presidencia francesa de la Unión Europea.
Este año, el Institut français de Sevilla, en colaboración con el Ayuntamiento de Sevilla, propone un encuentro/debate sobre el tema (Re)construir junt@s para una Europa más unida y más fuerte. Un futuro sostenible, inclusivo y estético.
El evento contará con un servicio de interpretación hacia el español para las intervenciones en francés.
Este encuentro se centrará en las dinámicas de planificación y apropiación del espacio urbano tal y como se conciben y perciben desde las políticas públicas y desde los usuarios, que son (?) o deberían ser (?) los principales beneficiarios. The contemporary conception of collective action and social convivencia, the concrete and positive experiences at the service of sustainable innovation, promoted by the Nueva Bauhaus Europea, have been very successful in Seville:
El colectivo Nomad Garden vio su proyecto Jardines en el aire recompensado en 2021 con el premio New European Bauhaus,
The European Commission's Centre for Research in Seville is currently engaged in a thorough analysis of European public policy models in this regard.
The ambitious municipal project for the rehabilitation of the old Artillery Factory (based on the model of the CENTQUATRE in Paris, which is responsible for the engineering of transformation into cultural spaces) places the inhabitants of the neighbourhood at the centre of the project.
(Re)constructing junt@s for a more united and stronger Europe. Un futuro sostenible, inclusivo y estético.
Within the framework of the European Green Pact, fomented by the dynamics of the new Bauhaus, in particular, a new impetus has been given to transversal and multidisciplinary initiatives that have as their objective the design of future ways of living through the crossroads between art, culture, social inclusion, science and technology. Based on an approach centred on uses and users, the search for solutions to the questions posed by environmental change in our environment and our daily experiences, invite pensadores, diseñadores, artistas, arquitectos, estudiantes, actores públicos, investigadores y ciudadanos, a co-crear proyectos relacionados con la inclusión y una nueva estética asociada a la sostenibilidad.
Estética es sinónimo de espacios inclusivos y accesibles, donde el diálogo entre culturas, disciplinas, géneros y edades diferentes se convierte en una ocasión para imaginar mejores lugares donde vivir. Esto significa también una economía más inclusiva, donde la riqueza esté mejor repartida y donde los espacios sean accesibles.
Estética es sinónimo de soluciones sostenibles, que crean un diálogo entre nuestro entorno construido y los ecosistemas del planeta. It is about adopting regenerative approaches inspired by the cycles of nature that reconstitute the resources and protect biodiversity.
Estética es sinónimo de experiencias enriquecedoras, que se inspiran de la creatividad, del arte y de la cultura y responden a necesidades más allá de las materiales. The aim is to appreciate diversity as an opportunity to learn from each other.
Interview moderated by the periodista Ana Sánchez Ameneiro
(Sevilla, 1970) Licenciada en Periodismo por la Universidad de Sevilla es periodista del equipo fundacional del Diario de Sevilla desde 1999 y redactora senior en sección local donde escribe sobre temas relacionados con la ciudad. She is editor of the blog 'La Catenaria', dedicated to urban mobility.
Evento organizado por el Institut français de Sevilla y el Instituto de la Cultura y de las Artes de Sevilla (ICAS/Ayuntamiento de Sevilla)
Partners