Night of Ideas: (Re)building together with the National Museum of Arts, Rites and Traditions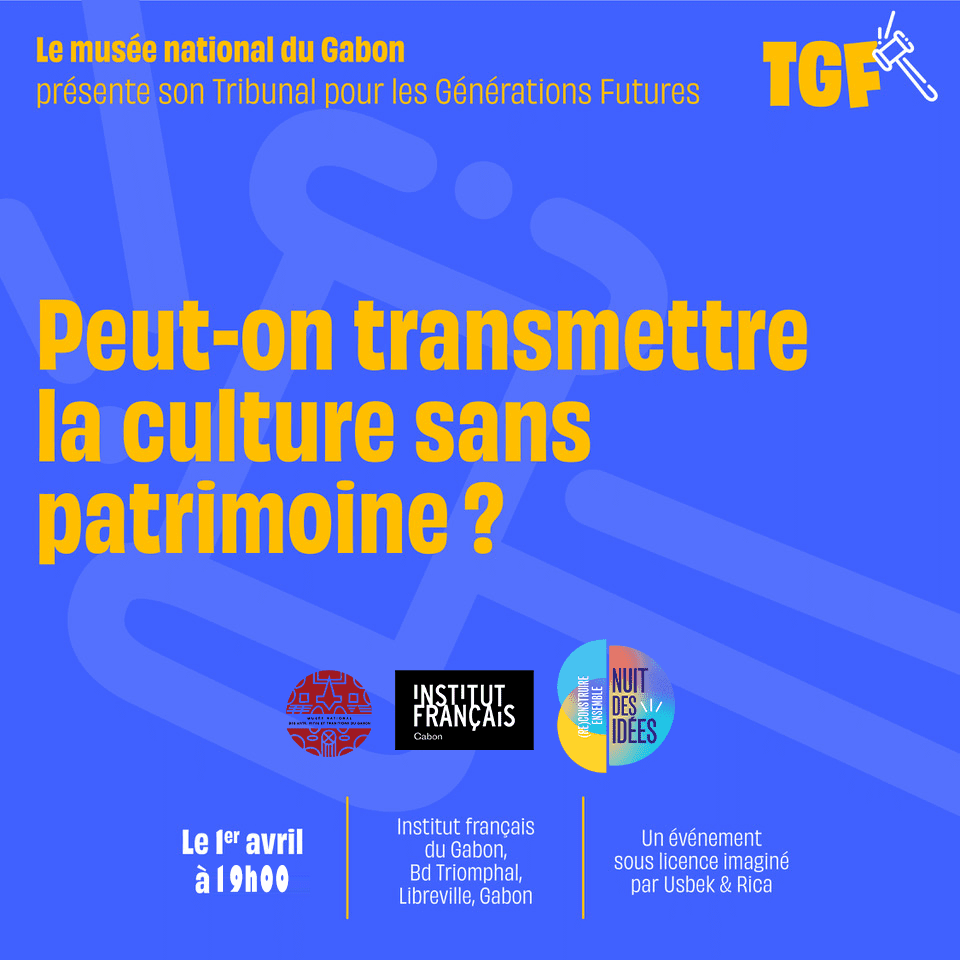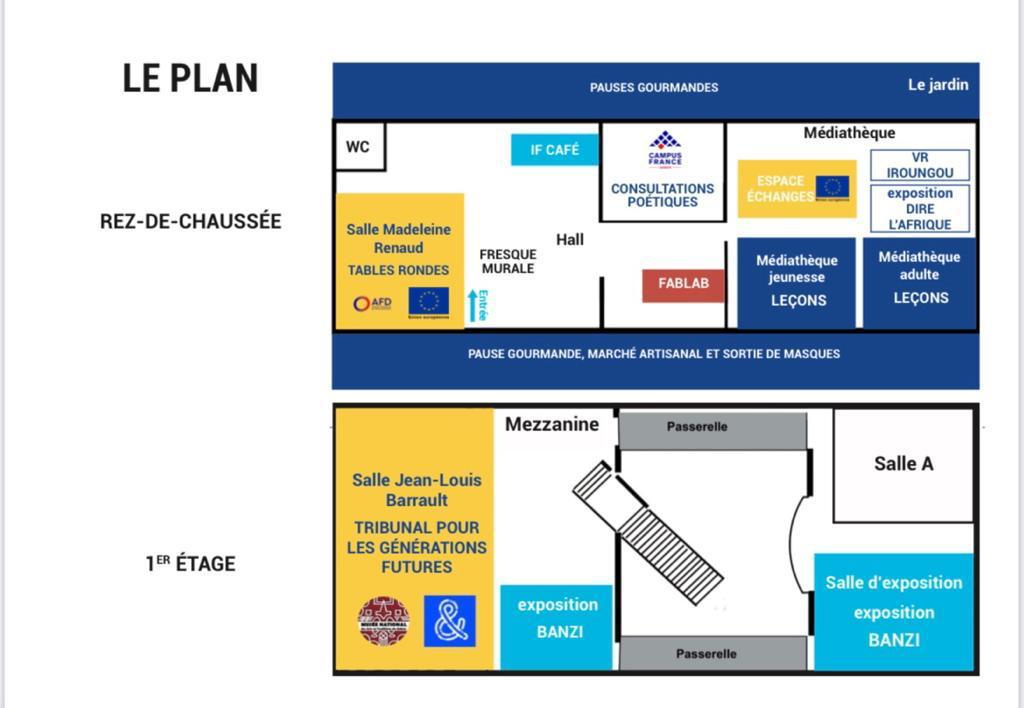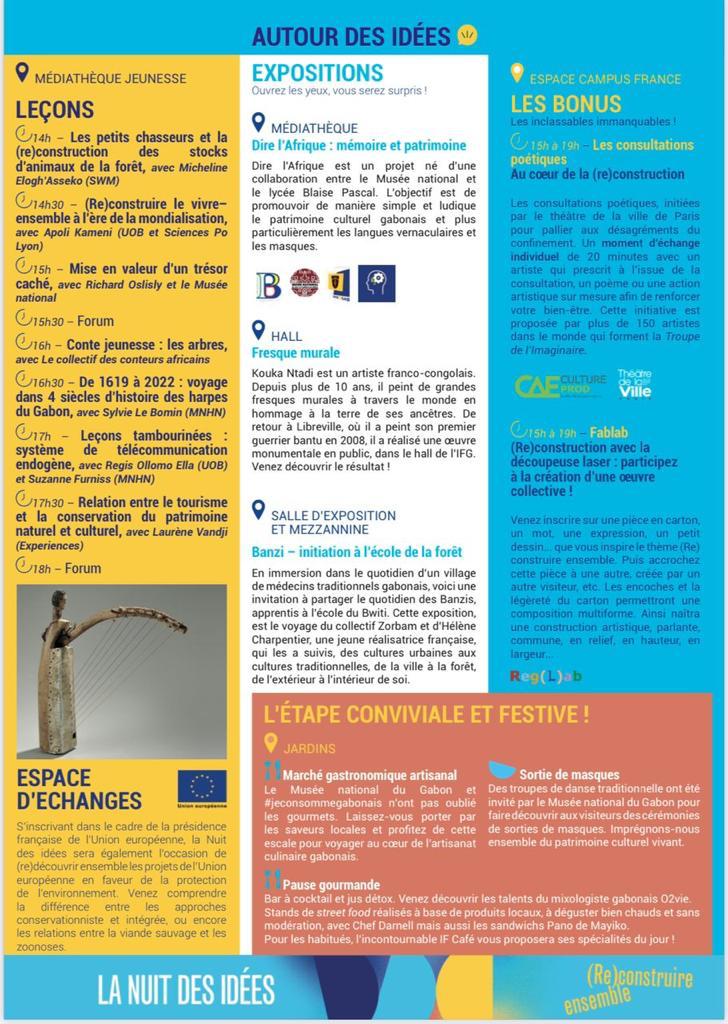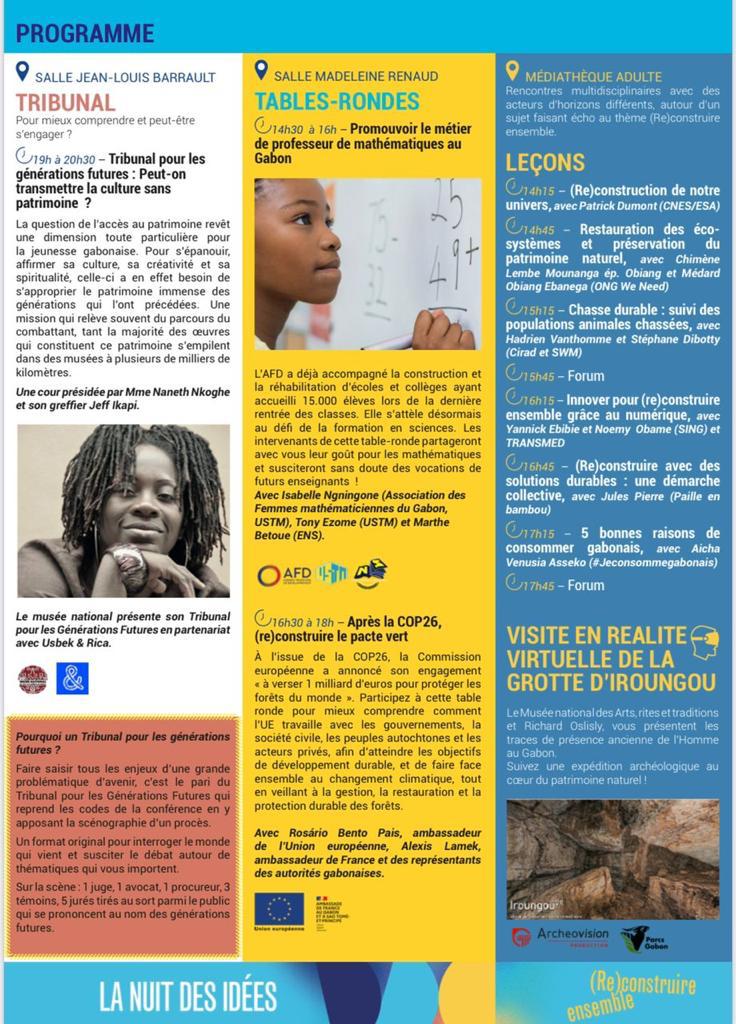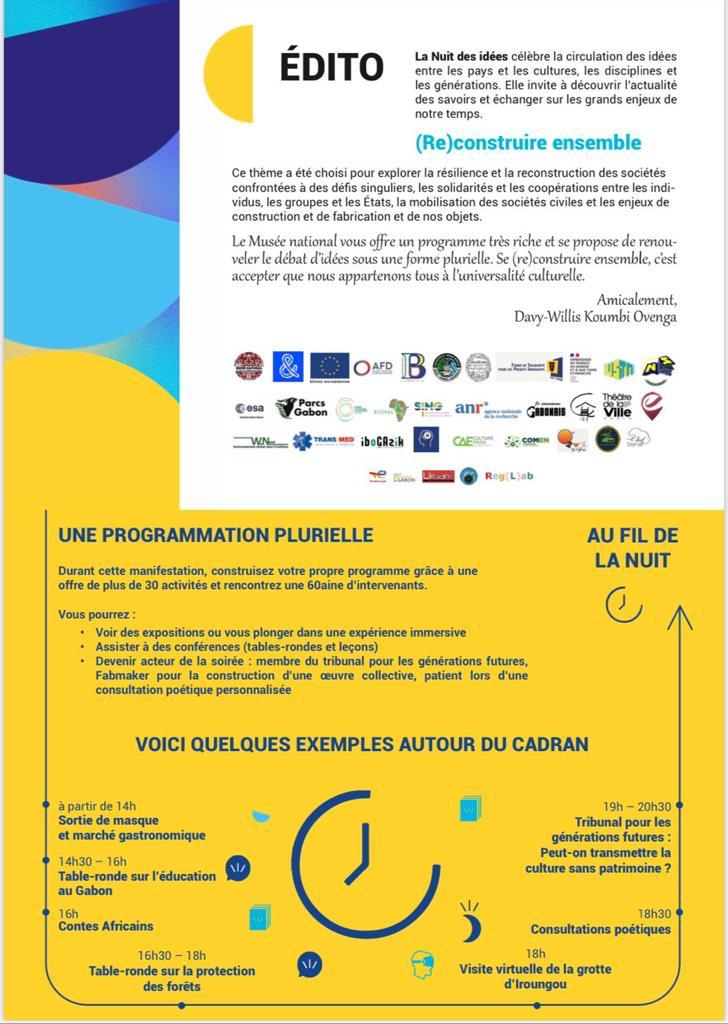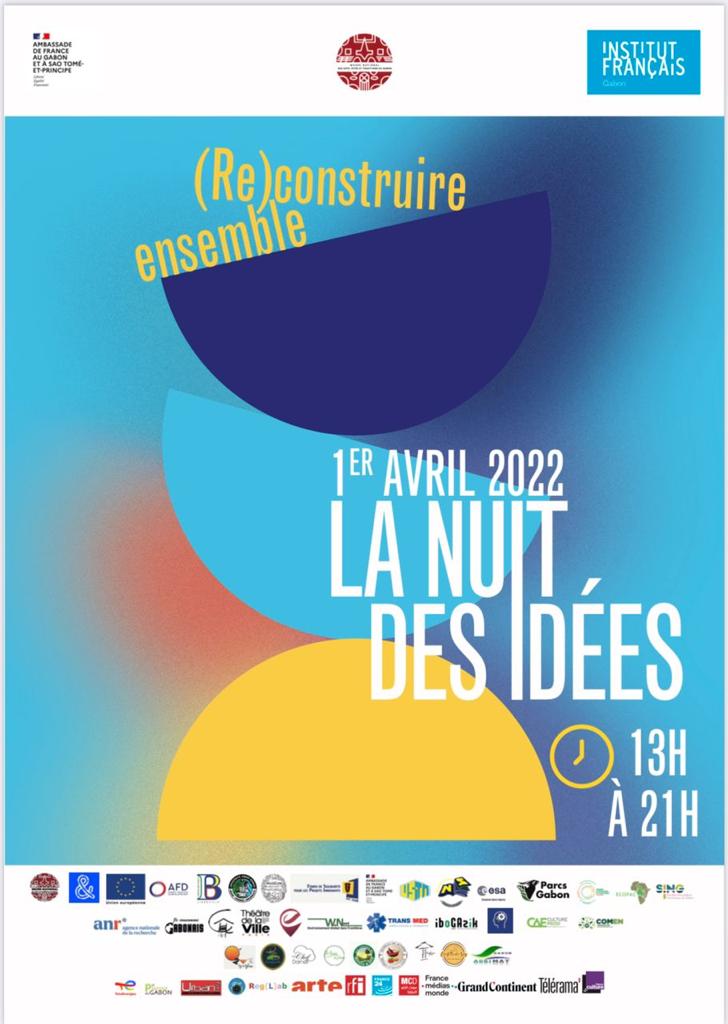 01/04/2022

Local:

13h00


Paris:

22h00

French Institute of Gabon, Libreville, GA

Gabon

French
4e édition de la Nuit des Idées – (Re)construire ensemble ?]
The National Museum of Arts, Rites and Traditions of Gabon is organising the next edition of the Night of Ideas on 1 April 2022 at the French Institute of Gabon.
Au programme ? :
– Un Tribunal pour les générations futures (TGF), imaginé par Usbek & Rica, cette conférence-débat reprend la scénographie d'un procès, une question fondamentale se pose : peut-on transmettre la culture sans patrimoine ? (C'est quoi le Tribunal pour les Générations Futures ? https://www.youtube.com/watch?v=gd72UNKpH94)
– Des leçons qui vous offriront des rencontres multidisciplinaires avec des acteurs d'horizons différents ;
– Des tables rondes qui traiteront de sujets tels que l'éducation et l'environnement ;
– Des expositions qui en surprendront plus d'un ;
– Des artistes pour plonger dans la poésie et l'imaginaire ;
– De la réalité virtuelle et un Fablab ;
– Pour les gourmands, un marché artisanal Je Consomme Gabonais ??
? Vendredi 1er avril à partir de 13h
✅ Gratuit et tout public
? Consultez notre programme pour plus d'informations ??
#IFGabon #nuitdesidées2022 Ifgabon Lbv #VivreLesCultures