Drawing to (Re)build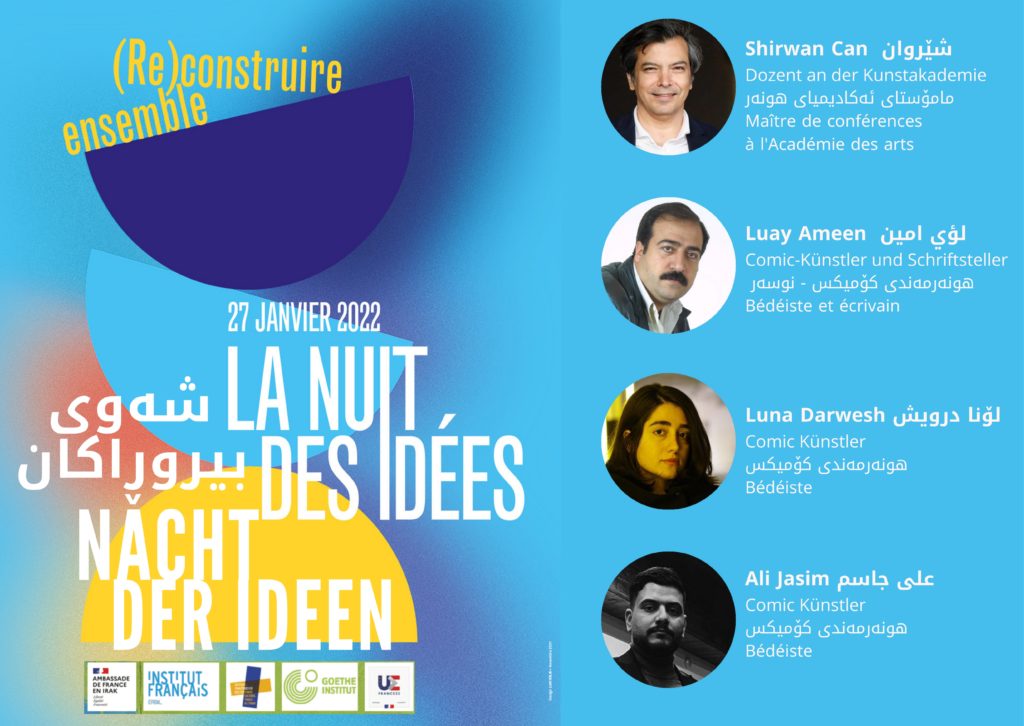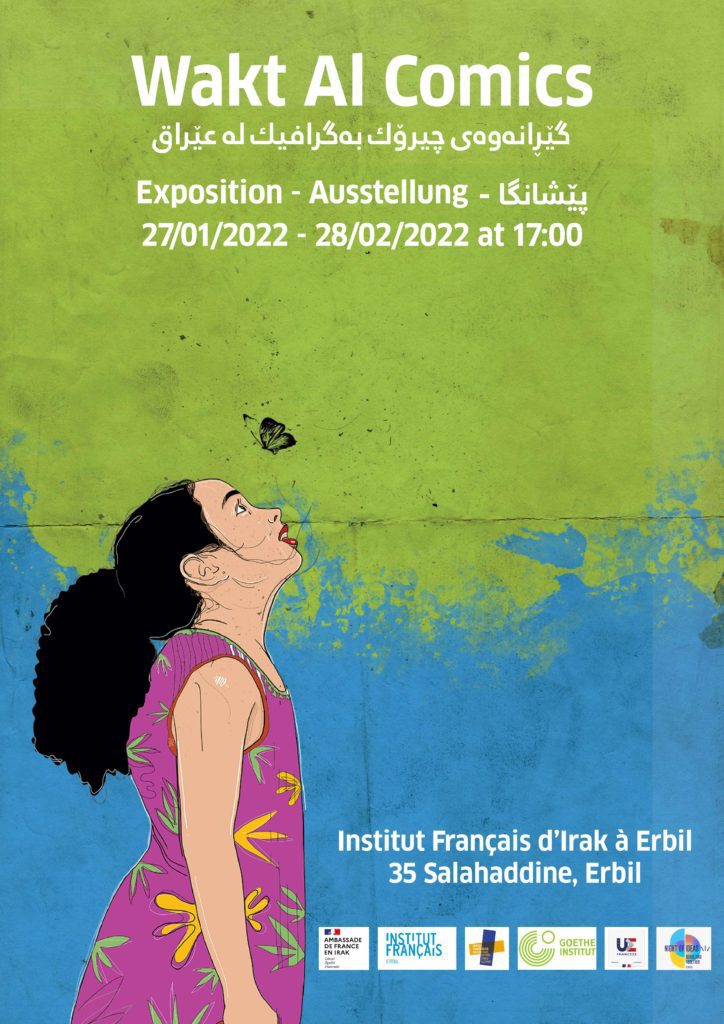 27/01/2021

Local:

5:00 pm


Paris:

3:00 pm

Salahaddin Municipality One, Erbil, IQ

Iraq

KURDISH / FRENCH
In a world that is becoming increasingly complex, dialogue and understanding between the different components of human societies appear to be a vital universal issue. This new edition of the "Night of Ideas" in Erbil proposes to address this issue locally by placing artistic expression at the centre of the debate: the graphic arts as a vector for social and cultural construction or reconstruction in Iraq.
Graphic arts play an important role in Iraq's artistic tradition. Calligraphy is a vibrant example, but comics were also widely distributed in Iraq in the 1960s. Cartoons and various narratives were thus present as a form of artistic expression in a wide variety of Iraqi publications at the time. In the wake of the Arab Spring, new comics have reinvestigated social and political issues as well as migration and environmental problems, contributing to the debate in civil society.
Through the "Wakt Al Comics" project, supported by the Franco-German Fund in 2020-2021, a platform dedicated specifically to graphic storytelling is being created in Iraq. A network of young cartoonists from the four corners of Iraq, trained by experts, is taking up this tradition of graphic art and starting to sketch, according to their own inspirations, their visions, fears and hopes for the Iraq of tomorrow.
Who are these young cartoonists? How do they see their country? How do they see the future of Iraq? What is their relationship with comics?
Organised jointly with the Goethe Institute in Erbil, the Night of Ideas 2022 will highlight the comics produced last July by the young artists selected in the "Wakt Al Comics" project through an exhibition dedicated to them, followed by a meeting with the public.
Partners