Armenia: What civil society for tomorrow?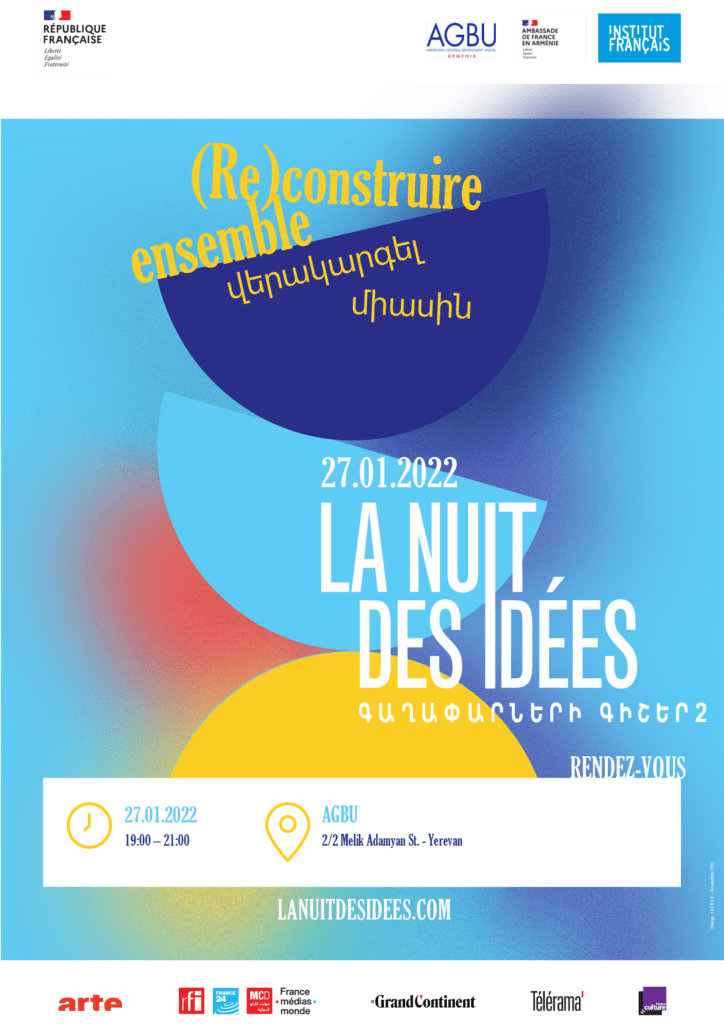 27/01/2022

Local:

7:00 pm


Paris:

4:00 pm

AGBU 2, 2 Melik Adamyan St, Yerevan, AM

Armenia

French / Armenian
In partnership with the Armenian General Benevolent Union (AGBU), the French Embassy in Armenia is organising the 4th edition of the Night of Ideas in Armenia, a major annual event organised throughout the world, dedicated to the sharing of ideas, dialogue and contemporary thought.
On the occasion of this new edition under the theme (Re)building together, members of civil society and researchers will join together for a debate to reflect on the social and political role of Armenian civil society.
If the notion was at the heart of the Velvet Revolution in 2018, what is the situation today? What synergies between civil actors and public power? What are the challenges and perspectives for Armenian civil society?
Stakeholders :
Aude Merlin, professor of political science at the Université Libre de Bruxelles
Gulnura Shahinian, Director of Democracy Today
Shushan Doydoyan, President of FOICA - Freedom of Information Center of Armenia